Partnership technology
Top-notch technology standards and elevated IT security.
The IT infrastructure of VP Bank and the technical operation of its systems have been turned over to Swisscom. This enables the Bank to focus on its core competencies and to consolidate and further expand its sound market position.
Interview with Robert Gebel, Head of Banking Swisscom, Urs Monstein, Chief Operating Officer VP Bank and Doreen Dietze, Head of IT Service Management & Workplace VP Bank.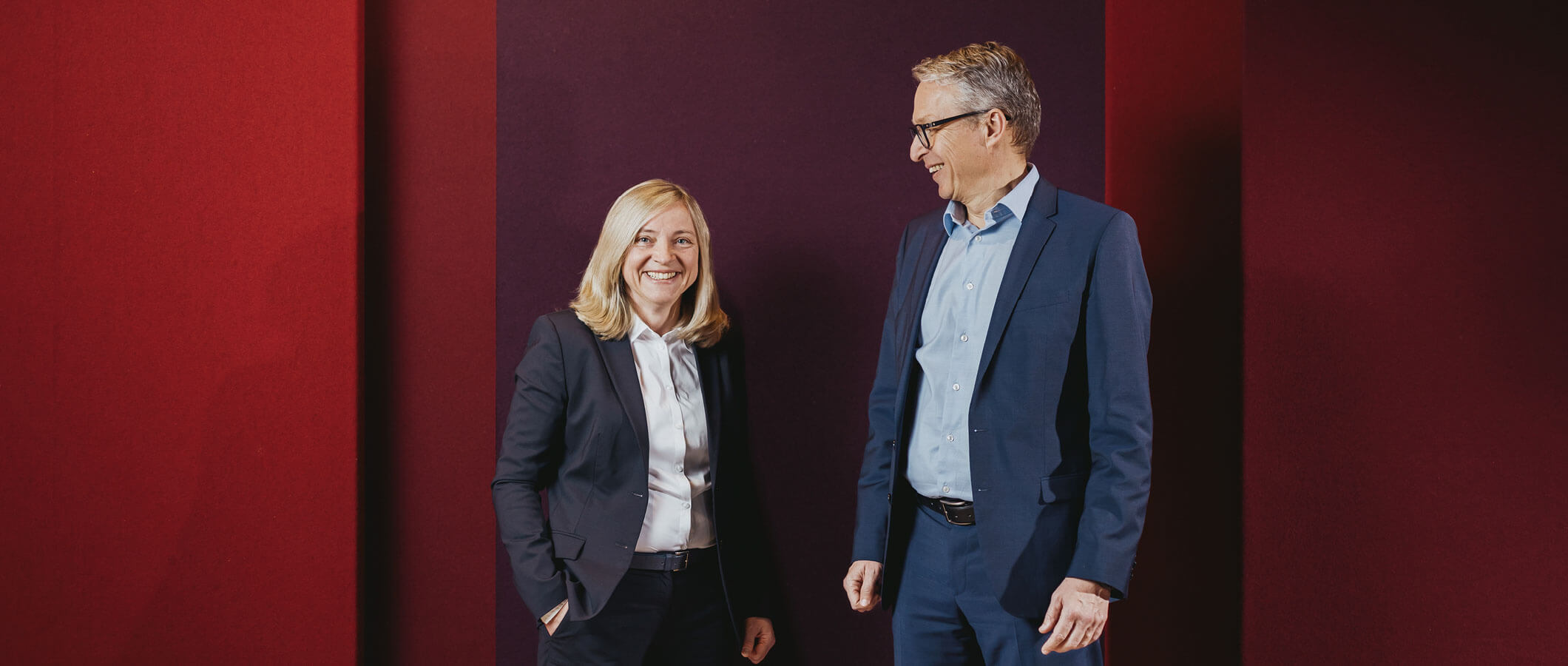 How important is digitisation and thus the IT infrastructure for the future of VP Bank?
Urs Monstein: Today, digital innovation is a prerequisite for ensuring competitiveness in almost all industries – including the financial sector. To consolidate and further expand our sound market position, our technological and digital infrastructure must be top notch and able to keep pace with modern developments such as cloud technology. Because Swisscom are specialists in infrastructure and communication technologies, we chose a partner that can provide us with optimal advice and support with respect to current developments.
Which specific objectives is VP Bank pursuing with the IT partnership?
Doreen Dietze: The partnership aims to introduce flexible, high-performance IT processes and cost-efficient technology standards. In connection with this, the IT infrastructure and the technical operation of our systems were handed over to Swisscom. That way, our IT employees gain more capacity and can focus on enhancing our systems and implementing strategic projects.
Why is cloud technology so important, and why is an external partner needed for it?
Doreen Dietze: Digital transformation is impossible without cloud technology. It advances fundamental change and at the same time creates the conditions for speed and stability. With the aid of cloud technology, services like data storage, security, networks, software applications and business intelligence are available over the internet and thus around the clock and from any location. For instance, our "Future Workplace" environment runs in the cloud.

It enables us to get access to all data regardless of location and time of day. This makes us more mobile, more efficient and faster. However, management of this technology is becoming increasingly complex, and the innovation spiral is revolving ever faster. For VP Bank as a financial service provider, actively advancing this development is not part of core business. There are specialised providers for this that have comprehensive expertise in this field. We can benefit from their experience. Swisscom is very broadly positioned, particularly in the area of modern cloud platforms.
IT security is a key concern and a very important aspect. Owing to our partnership, our systems are monitored day and night against cyber attacks.
Why was a partnership with VP Bank interesting to Swisscom, and what experience do you have with financial service providers?
Robert Gebel: For nearly 25 years, I have worked at the interface between the financial industry and information technology. The importance of IT technology for banks and their clients and the possibilities it affords never cease to fascinate me. What I find particularly impressive is the professionalism and the sense of responsibility that financial institutions bring to bear when designing and developing their IT. This is also the case with VP Bank. For Swisscom, the Bank is an important client in a business sector that is strategically important to us. In the banking segment, IT has to meet international requirements, must be especially flexible, and at the same time is subject to the highest security requirements. VP Bank's decision to outsource the infrastructure to Swisscom is ambitious and foresighted. Due to the scope of the issues, the project was challenging and complex for VP Bank and Swisscom. Together, we succeeded in migrating the last of more than 100 applications on time in 2022. I am personally very pleased about that. We are now working to establish stable 24/7 operations so that VP Bank is always at the ready. Ready for the future.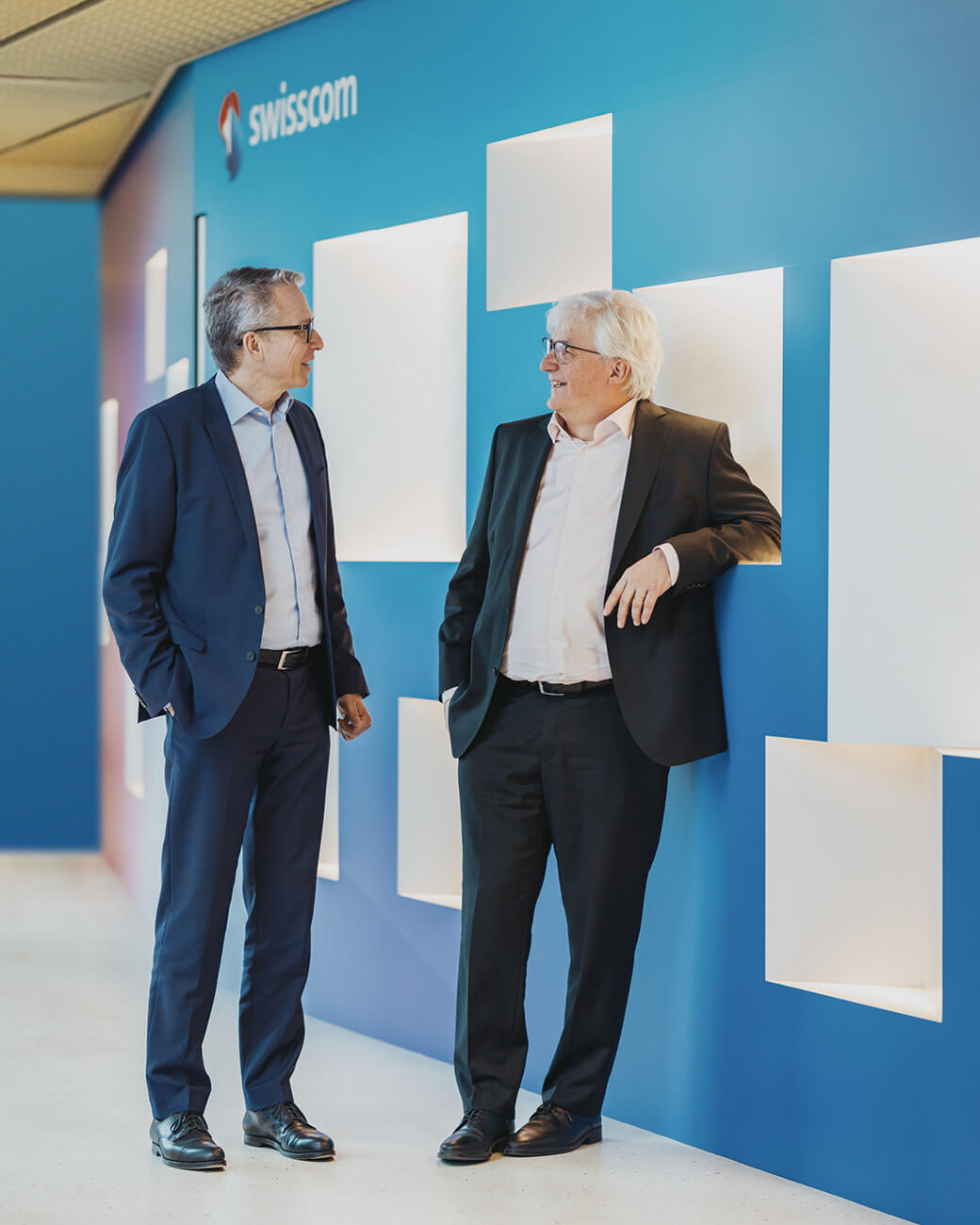 Robert Gebel and Urs Monstein (right) discussing the topic of "Moving together towards digital transformation".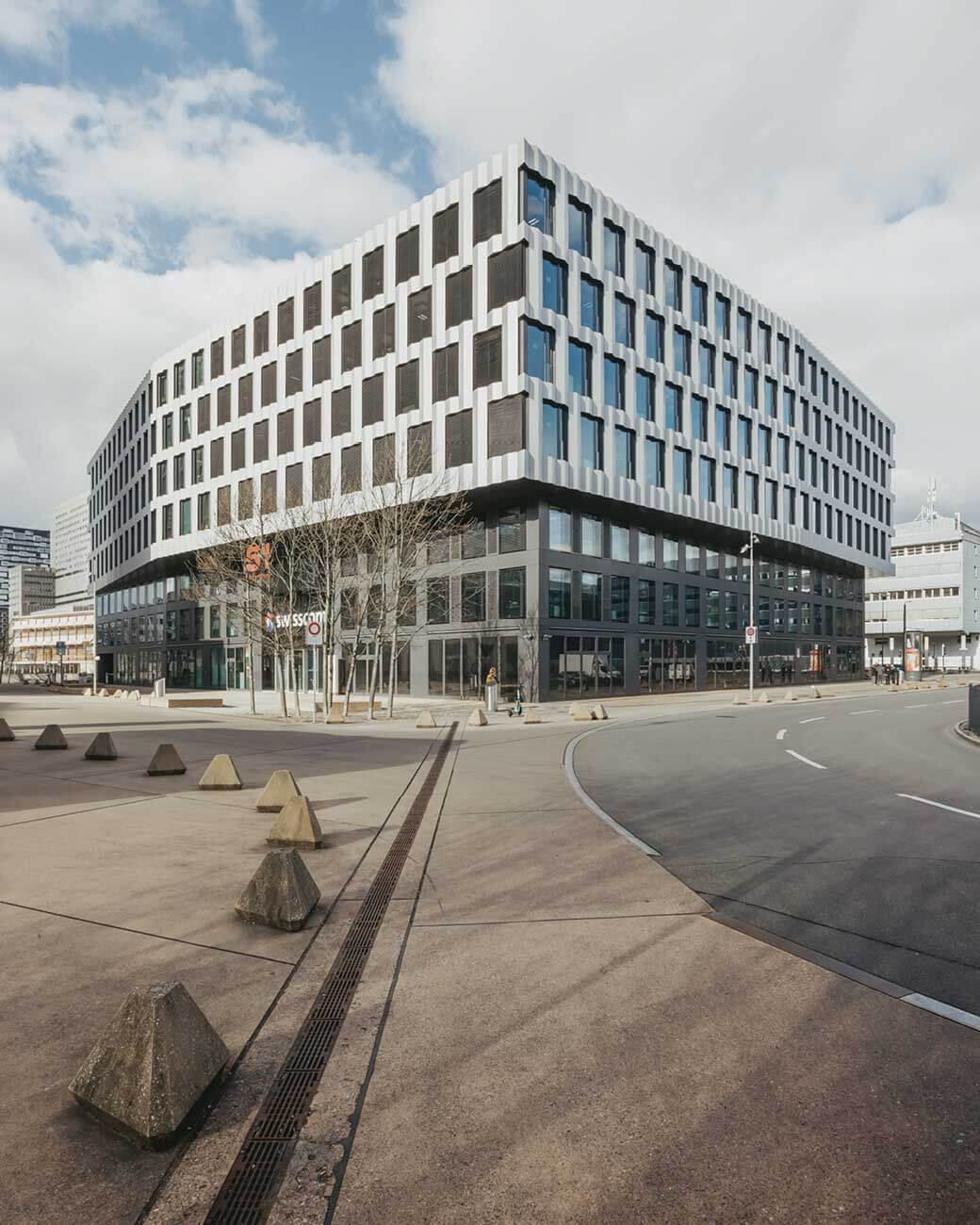 How do VP Bank clients benefit from the partnership with Swisscom?
Urs Monstein: IT security is a key concern and a very important aspect. Owing to our partnership with Swisscom, we are connected to its "Security Operation Center", where our systems are monitored day and night against cyber attacks. This enables us to offer our clients elevated security for their data and also to protect our operating systems.
And by outsourcing our IT infrastructure to Swisscom, we have put it on a new technological footing. It is compatible and flexible and can be expanded with many other offers. Based on a wide array of innovative products and services as well as digital advisory processes, we want to strengthen our client relationships and further improve the client experience.