Partnership client solution
Innovative e-banking thanks to many years of cooperation.
VP Bank has been working with the Swiss tech company Inventage for 20 years on the development of digital client solutions and a jointly developed client portal.
Interview with Stephan Lötscher, Partner of Inventage and Daniel Kurmann, Head of IT Client Channels at VP Bank.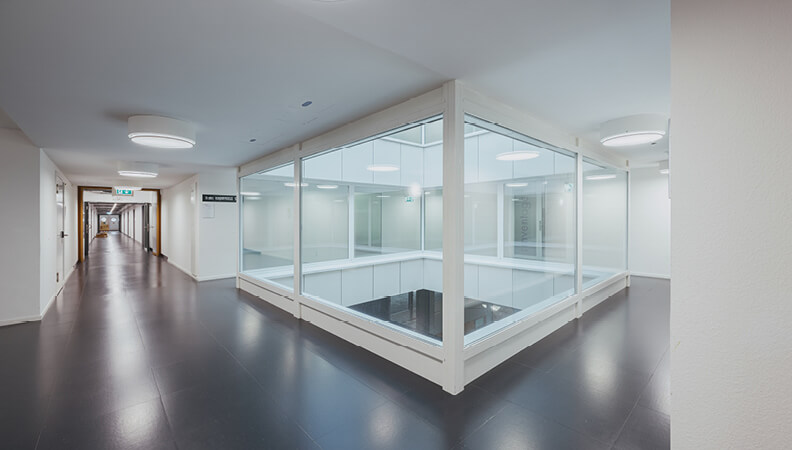 What makes VP Bank's e-banking solution stand out?
Stephan Lötscher: VP Bank's e-banking takes into account the individual needs of a discerning private client as well as those of a multi-faceted networked intermediary. It was an exciting challenge for us to digitally reconcile these two very different client groups. Over the 20 years of our cooperation, a great deal has happened in the development of technology and we have always taken advantage of progress. Today, VP Bank e-Banking is no longer simply an e-banking service, but a portal in which the Bank can offer all its services, such as e-Post, a market data overview and an information area specifically for the needs of intermediaries. It is the signature digital product of the Bank, which, incidentally, has never been hacked.
How do the needs of the client groups mentioned differ?
Daniel Kurmann: Private clients have everyday needs. For example, they want to check their account balance, make payments or receive account statements. If they own investment assets, they also want to carry out stock market transactions and follow the developments in their portfolio. Intermediaries, on the other hand, want to get an overview of their clients and client groups and see where they invest their money. They also want to enter stock market orders for several clients.
Stephan Lötscher: Client needs can also change. We review them continuously and adapt the e-banking functions accordingly. It is important to us that clients can always do everything in one place.

How do VP Bank's clients benefit from the long-standing collaboration between VP Bank and Inventage?
Daniel Kurmann: Our e-banking is based on the latest technology and meets the highest security standards. In addition, we can react very quickly to new requirements, whether these are on the client side, of a regulatory nature or on the technology side. Inventage also has a lot of experience with other financial service providers, which benefits us and also our clients.
Stephan Lötscher: We are not only working on this solution from the software developer's point of view, but we also privately use the e-banking solutions of various providers and understand the client's perspective. This tells us what the competition is doing and enables us to provide new input.
Inventage employs people who remember the background of past implementations, who can dive into the depths of the codes and, in this way, solve a problem quickly.
What do you appreciate about this mutual cooperation?
Stephan Lötscher: Having VP Bank as a partner is fortunate for us. We can converse as equals and tackle challenges together. We do not simply have an order-supplier relationship, but want to work together to create a solution that meets the most modern standard and that we can both support. At Inventage, we get the impression that VP Bank greatly appreciates our work. The long-­standing continuity of the business relationship is very valuable here.
Daniel Kurmann: I absolutely agree with what Stephan Lötscher said. We also appreciate the continuity. We deal with people who know us and our history. No matter what the issue or problem might be, Inventage employs people who remember the background of past implementations, who can dive into the depths of the codes and, in this way, solve a problem quickly. This is of enormous value to be able to offer our clients excellent e-banking in the future as well.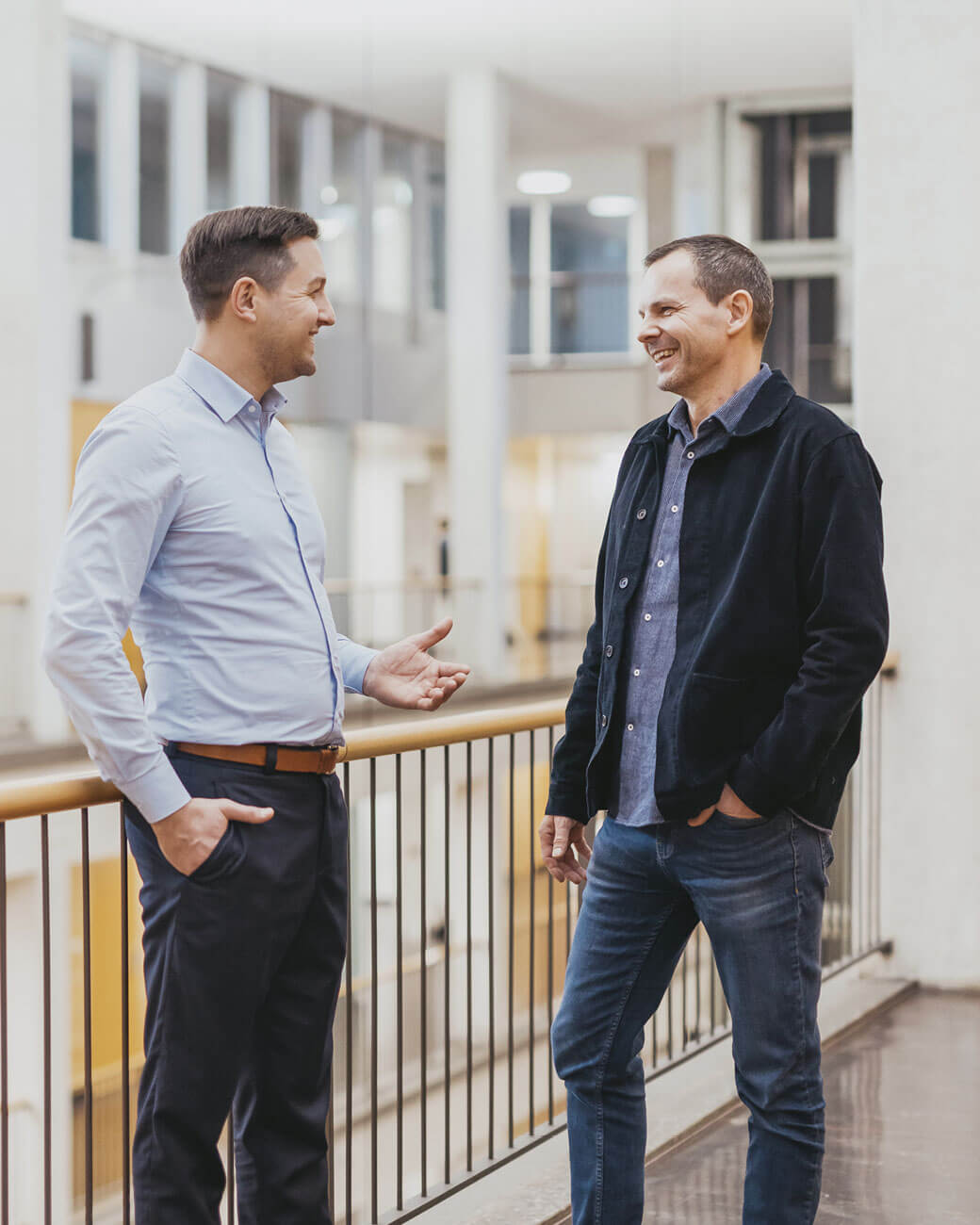 Daniel Kurmann (left) and Stephan Lötscher from Inventage agree: The portal is the solution for all client groups