Partnership research
Financial market analyses easily and digitally accessible.
With the Research Portal, VP Bank prepares market commentaries and financial analyses for its clients. To this end, it works with the Zurich-based software developer Adviscent.
Interview with Thomas Bosshard, Chief Executive Officer Adviscent and Clifford Padevit, Head of Investment Communication VP Bank.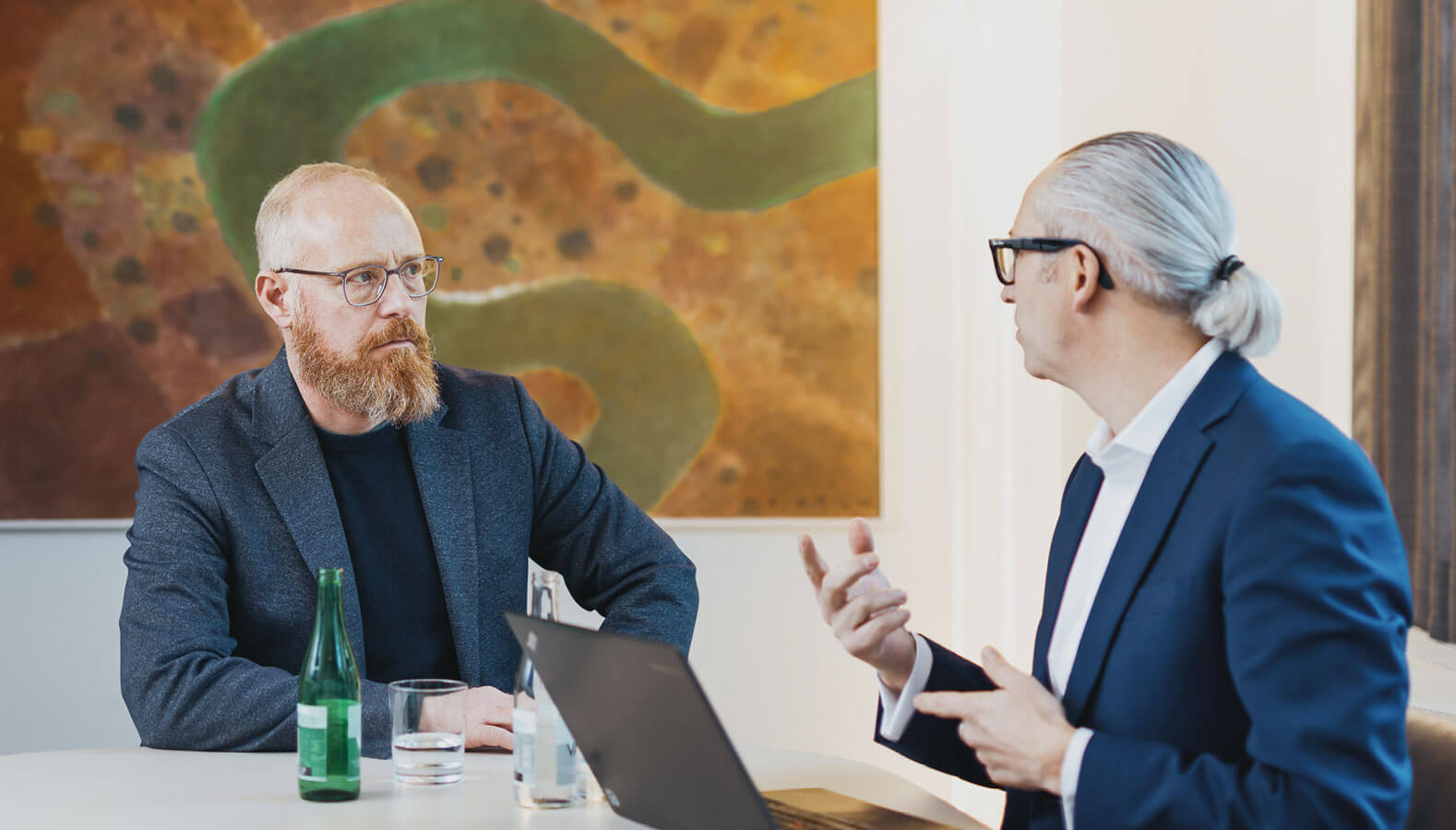 The solution provided by Adviscent is the basis for the VP Bank Research Portal. What is the objective of the portal?
Clifford Padevit: Our primary goal is to make VP Bank's financial analyses more easily accessible. Thanks to the new solution, our clients can now access investment ideas and information on market developments directly via e-­banking. We provide the same content for client advisors via the Employee Portal. While our analyses and assessments used to be played out on different channels, with the new portal we serve all target groups digitally and in a recipient-friendly way on the device they prefer.
What are the benefits of the Adviscent solution for VP Bank and its stakeholders?
Clifford Padevit: We can now create the content in one tool and enrich it with market data. It allows us to be faster and to have the content updated automatically, which is of great benefit to our most important stakeholders, clients and advisors. Unlike before, we now have a platform where research is centrally available and can be accessed at any time. The Research Portal was an important piece of the puzzle in professionalising the communication of investment content.
What did you find special about the project with VP Bank?
Thomas Bosshard: I already liked the official call for tenders very much, because it required knowledge about the financial sector as well as knowledge in the field of content preparation. This is exactly what our product offers. The challenge of how we can make the information from the CIO Office of VP Bank attractively available to all stakeholders was very exciting. At VP Bank, research content plays an important role in the advisory process, so in addition to creating the content, it was also important to take the user's requirements into account right from the start, which was an optimal starting point. As a specialist technology provider, we try to optimally serve the needs of both producers and users and thus support an integrated process.
What makes the partnership with VP Bank work?
Thomas Bosshard: We knew that we were embarking on a medium- to long-term relationship. I find the collaboration very partnership-oriented. There are naturally ups and downs in such projects, but both sides are open to criticism. Our goal is to solve the problems of our partners. We are most successful in doing this when we receive honest feedback and input from them on our solution. VP Bank helps us to further develop our software. Clifford and his team give us important feedback that we can incorporate into the development of our technology. It also validates our work and shows what is already working well.
We have not yet exhausted all the possibilities. We are not standing still with this solution, but developing it further.
What makes Adviscent the right partner for VP Bank?
Clifford Padevit: We looked for expertise on both sides – regarding the financial market and content preparation. There were various candidates who only understood content management systems, while others came from the financial market. But Thomas and Adviscent understand both. That was the best match for what we had in mind. We formed this partnership, which we intend to pursue for a longer period of time, hoping that the technology can be steadily developed. That is why we also had talks that went beyond the basic requirements. We have not yet exhausted all the possibilities. We are not standing still with this solution, but developing it further. This is possible only with a long-term partnership.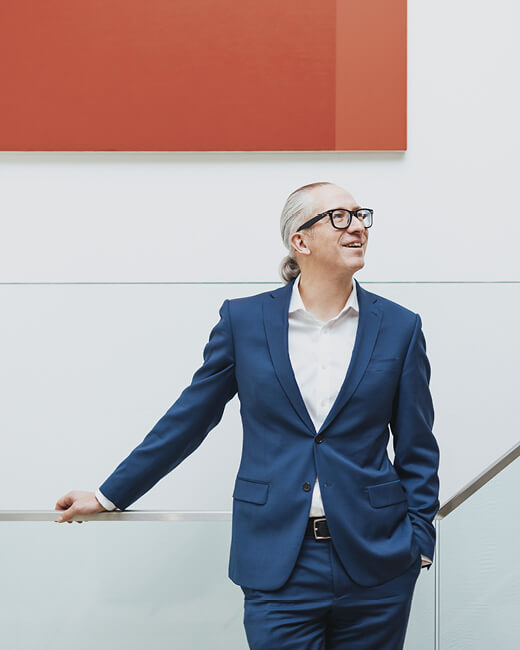 Clifford Padevit specialises in the professional communication of investment content.