Partnership innovation
Personalised investment consulting increasingly with recommendation algorithms.
InvestCloud's investment advisory apps enable VP Bank to flexibly expand its offerings with new services from complementary third-party providers.
Interview with Christine Ciriani, Chief Executive Officer EMEA InvestCloud, Boris Rankov, Head of Digital Advisory and Portfolio Management InvestCloud, Marcel Tschanz, Group Chief of Staff VP Bank, André Rheinberger, Head of Sales Management VP Bank.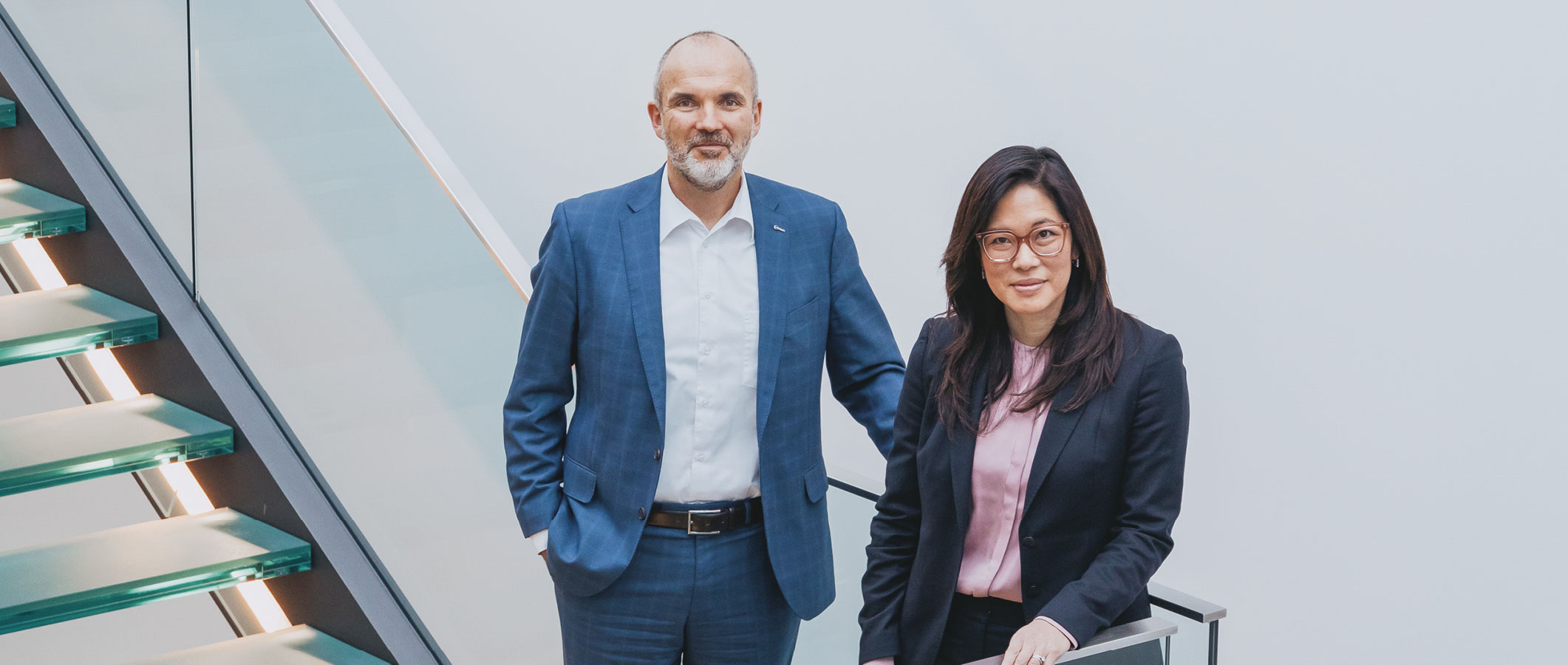 Why did VP Bank launch a partnership with InvestCloud?
Marcel Tschanz: Our ambition is to make our own services and those of complementary third-party providers digitally available to our clients as well as to others who do not have an account or securities account with us. InvestCloud offers a module for investment consulting that is optimally suited to our objectives. Therefore, in order to adapt their investment consulting module to meet our needs, we launched a strategic partnership with them.
What are the advantages of InvestCloud's investment advisory apps?
Christine Ciriani: Our digital platform is open and flexibly structured. This means that VP Bank can design its investment offerings in a modular manner and also expand them to include services of third-party providers. The more that financial service providers integrate their offerings with us, the greater the entire range of modular Open Wealth services becomes. In addition to investment advisory, this also includes offers for wealth management, financial planning, communication and distribution. Our investment advisory apps aggregate and catalogue data and services through real-time interfaces with the core banking system of VP Bank as well as the integrated offerings of third parties.
Will digital tools replace personal advice in the future?
André Rheinberger: Professional and, at the same time, personal client advice is more challenging today, but more exciting than ever. Digitisation is the driver here. A wide array of innovative products and services as well as digital advisory processes are becoming more and more important. However, these criteria are no substitute for personal contact. Wealth will always be a personal matter based on mutual trust. With the aid of digital solutions, however,

client advisors can make faster, more targeted offers to their clients. This means they have more time for a personal discussion.
What advisory approach does VP Bank take in order to be able to make more targeted offers to its clients?
Marcel Tschanz: Financial decisions are geared to the needs and goals across the various phases of life. For that reason, we want to include the relevant events in the course of a life more strongly in our advice. In addition, clients spread their assets and liabilities among various institutions. However, they want to maintain an overview of their entire financial situation and have all information available digitally and thus always up to date. At VP Bank, we want to implement this holistic advisory approach together with partners like InvestCloud.
We want to create a digital ecosystem of services that increases the efficiency of client advisors and offers clients a completely new service world.
What ideas does InvestCloud plan to implement with VP Bank as a next step?
Boris Rankov: Together, we want to roll out a digital ecosystem of services that increases the efficiency of advisors and intermediaries and at the same time offers clients a completely new world of service. This includes, for example, new services for personalised investment advice supported by recommendation algorithms – individualized and yet highly scalable. Or interactive digital investment proposals that are shared directly with clients in VP Bank's e-banking. The basis for these extensions has now been created with the introduction of our investment advisory apps at VP Bank. We look forward to continuing to work together just as productively in the future.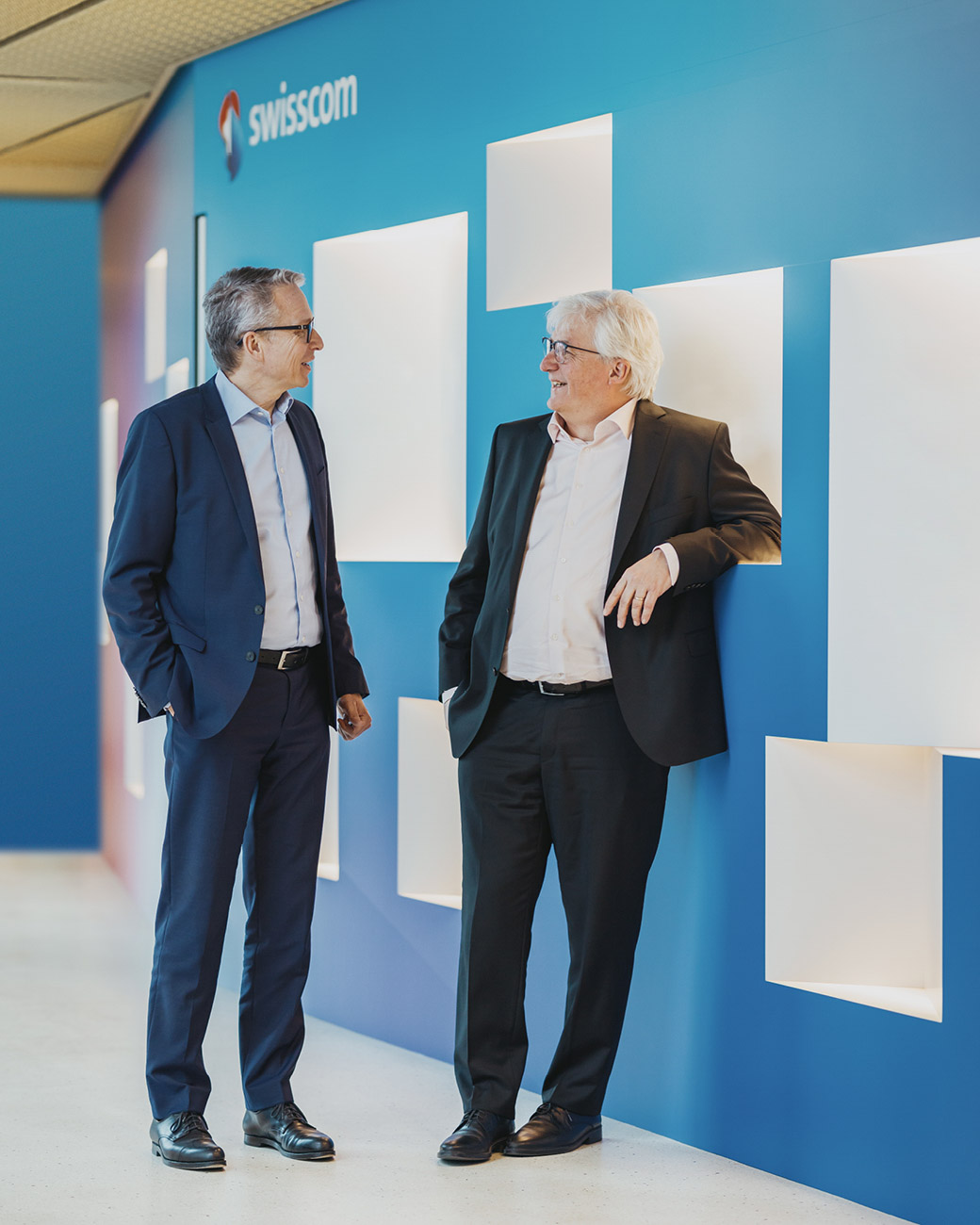 Marcel Tschanz (pictured left) is happy about the new range of advisory services. The experts André Rheinberger (left) and Christine Ciriani talking about the introduction of InvestCloud.