... financials and
strength
Governments, supervisory authorities and investors are increasingly focusing on the stability and financial strength of banks. The main question is whether banks are in a position to continue meeting their obligations in full even during times of crisis.
In order to classify the term "financial strength" and the associated expectations and influencing factors, the expert Roger Barmettler, Head of Group Finance at VP Bank in Liechtenstein, answered a number of questions on the subject.
What is understood by the term financial strength?
What is the definition of financial strength?
People's understanding, expectations and interpretation of financial strength can vary. If you break down the term into its components of "financial" and "strength", there are probably a number of other aspects to consider. The varying definitions of financial strength can be simplified and summarised as follows: financial strength is the ability of a company to generate the money required to make investments, service debts (interest and repayments) and pay dividends to shareholders with its own means, i.e. a profitable business model. This summary also takes into account the payment of business expenses incurred as part of the company's business operations, such as salaries, rent, taxes and other costs.
Is it possible to specifically measure financial strength?
Analysts generally measure the financial strength of companies using a wide-ranging set of key figures. The most common key figures used to analyse banks include total assets, operating costs, profit and equity ratio. These key figures relate to specific periods of time and reporting dates; however, they only provide limited information about the how and why of how company's meet their goals. The so-called soft success factors, such as strong leadership or innovation potential, are insufficiently captured and evaluated when using standard key figures.
Bank analysts first tend to look at equity capital and the calculation of the equity ratio.
Key figures provide a compact overview of the financial situation at a company and its future prospects. A complete evaluation, of course, requires more key figures to be taken into account. Bank analysts first tend to look at equity capital and the calculation of the equity ratio. This key figure shows the ratio of balance sheet equity to total assets and is especially important with regard to regulatory matters, as supervisory authorities require higher equity ratios for certain business activities of banks, particularly for lending.
What expectations are there regarding financial strength?
As you can gather from the above definition, financial strength is not something static that stands undisturbed in the landscape. Financial strength is much more subject to the expectations and obligations of various stakeholder groups: investors (dividends, interest), employees (salary), regulators (compliance with regulations), governments (taxes) and others. It can be assumed that all these stakeholder groups are interested in the long-term financial strength and success of the company. This therefore precludes maximising the interests of any one stakeholder group, as this would be to the detriment of the other stakeholders groups. The corporate governance committees must therefore develop and successfully implement a balanced strategy so as to maintain and increase the company's long-term financial strength. And they must do this while also satisfying the expectations of all stakeholder groups as much as is possible.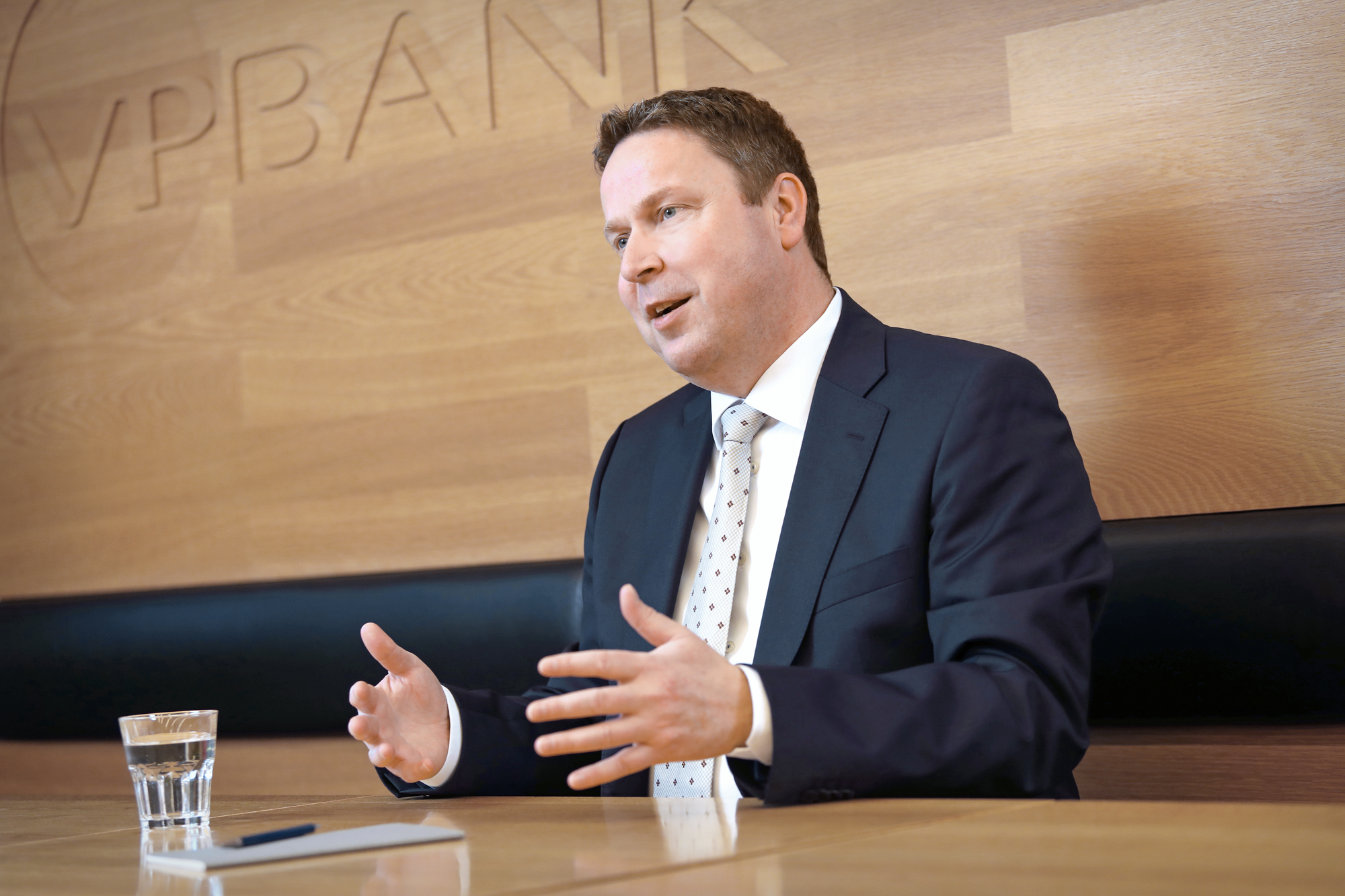 Are there any factors that are particularly conducive to long-term financial strength?
Security and reliability are key terms in this regard. Although we are talking about private-sector companies, the government is able to make a significant contribution towards security and reliability by creating and maintaining stable framework conditions. These framework conditions include political, constitutional, economic and regulatory stability, which will ideally result in a healthy state budget and a strong currency. These factors give the stakeholder groups planning security and influence their decisions and readiness to make capital and manpower available.
Governing bodies of the company must define a strategy taking into account the framework conditions and expectations of stakeholder groups and implement it using a profitable business model so as to generate the financial means necessary to safeguard its financial strength and thus increase the value of the company.
Which interdependencies exist between the financial strength of companies, their employees and their clients?
A sustainable and profitable business model for a service company includes investments in its employees and client relationships. An attractive employer is able to put together teams that complement each other, in which employees feel valued, can perform interesting tasks and take responsibility, and can enjoy professional and personal perspectives as well as job security. The combination of employees feeling valued, being encouraged to keep pace with technological advances, client expectations and regulatory developments, and receiving a salary in line with their responsibilities helps generate and boost employees' motivation and identification with the company and its products. In turn, this has a positive impact on building and maintaining client relationships, as employees are interested in clarifying and understanding clients' needs in discussions with them, so as to develop innovative solutions and products that add value for clients.
Sustainability and client relationships characterised by trust have an impact on client perception and their assessment of reliability and security. Long-term client relationships and motivated, loyal and skilled employees encourage clients to continue, and potentially expand, their business relationship with the company. These personal relationships form a solid basis for executing recurring transactions that add value for all parties involved, which is in turn conducive to long-term financial strength.
Experts from rating agencies, view the future of private banks in Liechtenstein very optimistically.
How do analysts evaluate the financial strength of private banks such as VP Bank?
Renowned analysts, such as the experts from rating agencies, view the future of private banks in Liechtenstein very optimistically and remarkably solid. Their confidence is based on the fact that these banks do not primarily operate in the lending business. They also assume that the location-specific advantages of the Principality of Liechtenstein – political stability, solid financial system, strong currency, transparent legal system – represent a firm foundation and will continue to attract international investors.

In its August 2019 report, the rating agency Standard & Poor's reconfirmed its A/Stable/A-1 rating for VP Bank, thus underlining its solid financial basis, excellent capitalisation, stable shareholder structure, healthy liquidity situation and stable client deposits. This report highlights our solid business model and represents an objective confirmation of the financial strength of VP Bank Group.